I am so excited to team up with several of my blogging buddies for a DIY Knock Off Challenge! My sweet friend, Terrie from Decorating and More with Tip heads us up! The rules were that we had to find a higher end piece and share how we could make our own and on a budget!
CHALLENGE ACCEPTED
The rules were as follows: We needed to find a piece we loved and be willing to create a similar piece plus make it budget friendly! Challenge accepted!
HOME DEPOT LIGHT FIXTURE
Home Depot had this beautiful light fixture, the Windsor 5 Light Antique White Chandelier; however, we did not want to spend $160 on a light fixture that would be outside , hanging in the weather. This light fixture was our inspiration for what we sorta-kinda had invisioned in our minds.
OUTDOOR "LIGHTING" FOR OUR NEW SPACE
My husband had a fabulous idea to hang a light fixture from this old live oak tree that sits over our new outdoor dining space! Thrift shopping we had to go! And ya don't have to pull my hand to go! We decided to use one of our Saturday morning's to go thrifting for this light fixture, instead of working on our pole barn. Heck, we even NEEDED a break from working on our pole barn!
THRIFTING WE GO
The first couple of places we went thrifting, we couldn't find the exact light fixture that we had envisioned in our heads… on the third thrift store, we found a light fixture that we thought might work but it was a little to small for the space.
We decided to stop at one last thrift shop and we hit the jackpot! We found this light fixture and although I would love it to be a bit larger, we thought it would work for now! At $19, it was definitely a great buy!
HOME DEPOT & TARGET FOR SUPPLIES
Next, we headed to Home Depot for supplies! I used Rustoleum White Spray Paint in a Hammered finish. This is my favorite brand of spray paint, evenly coats, no drips when used correctly and under $6!
TARGET SUPPLIES
I grabbed a 12 count tapered candlesticks from Target for $3.00!
LET'S GET TO WORK
Head on over to my instagram and you can watch my reel of how I diy'ed our thrifted light fixture! First, I removed the glass globes. Next, I applied two coats of spray paint on all sides, leaving a couple hours drying time, in between.
Super easy! I just love how it turned out! The hammered finish gives it a rustic farmhouse feel to our outdoor space!
I spent $28 total on our diy light fixture! I hope that y'all have found some budget friendly inspiration here and that you will hop on over to the other ladies! I know you will love their DIY Knock Off's, as well! Head on over to my friend Cindy's blog at Cloches and Lavender for her DIY!
❤️~Shae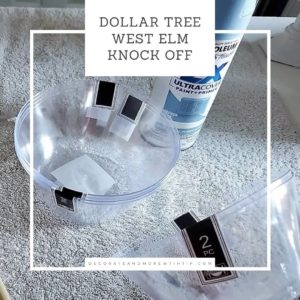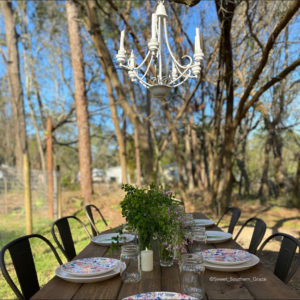 Decorate and More with Tip | Sweet Southern Grace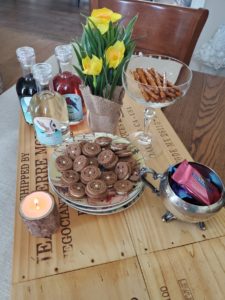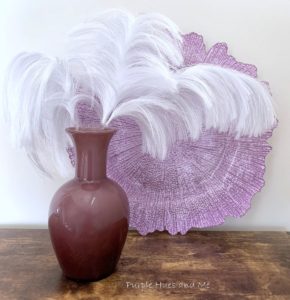 Cloches and Lavender | Purple Hues and Me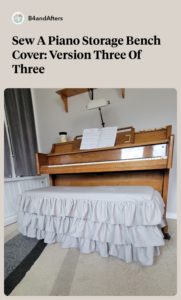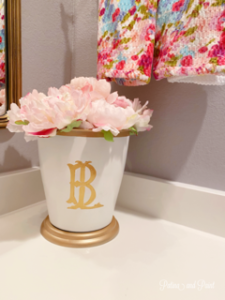 B4 and Afters | Patina and Paint